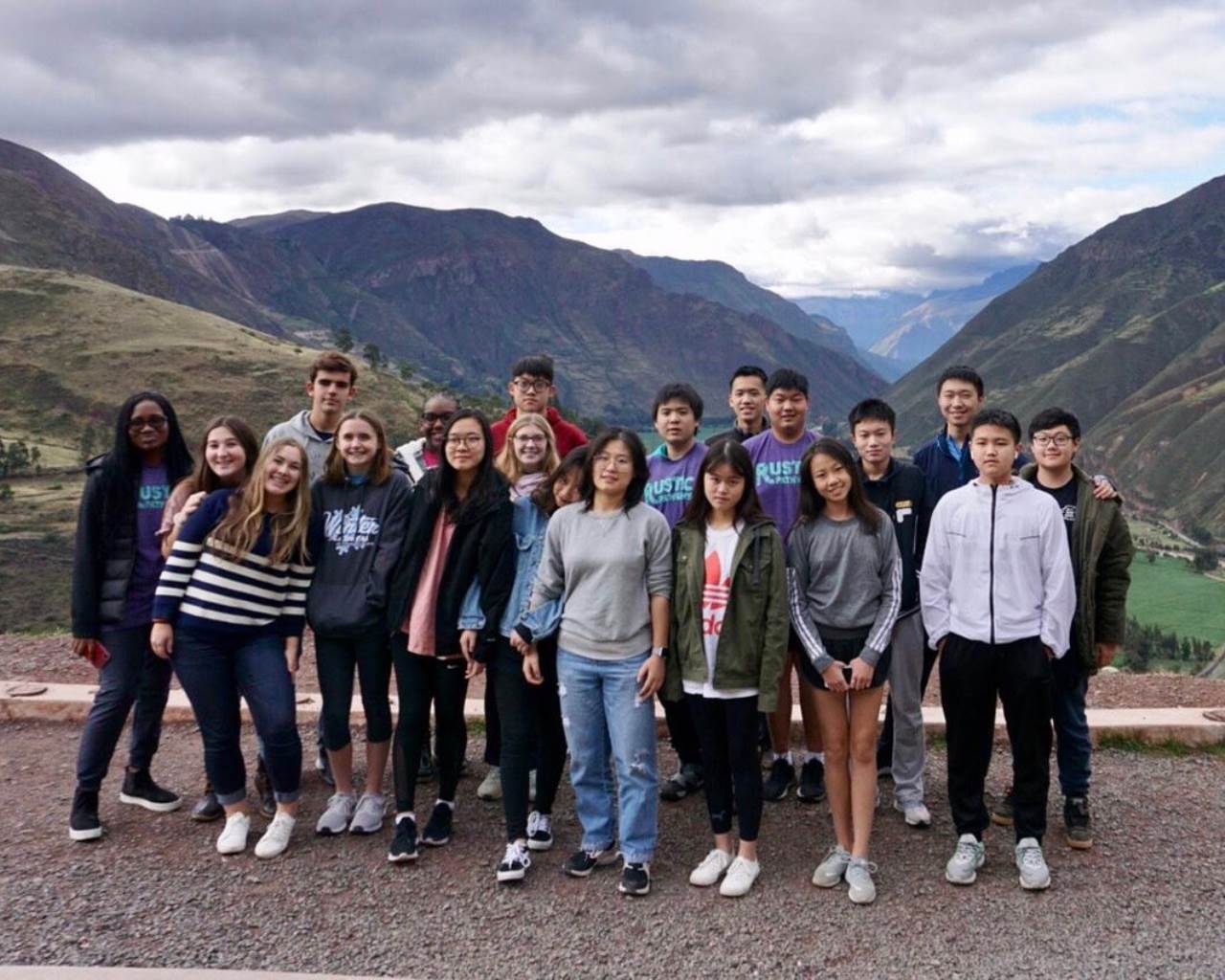 20 students and three chaperones have headed to Peru during Thanksgiving Break to learn about the culture of the different communities in the country and to work on service projects in some of the communities as well. Click here to learn more about where they're heading. Throughout the trip we will hear from students as they share about their experiences abroad.
Saturday, November 23
From Veeka Malanchuk
And we're off to Peru! We left Darlington early this morning to catch our connecting flight to Fort Lauderdale, Florida. After grabbing some lunch together, we happily hopped on the flight. When we landed in Fort Lauderdale, we had to go straight to our new gate from our previous flight. Luckily, we made it on time and got ready for our 5 hour flight to Lima, Peru. This flight was a little bit rough, I'm not going to lie. The flight to Peru felt so much longer than 5 hours because I was so ready to get there.
Our flight landed in Lima at around 12 am, and I was so tired but still very excited to be there. After shuffling our way through customs with no problems, waiting there to meet us was our coordinator Lydia. She showed us to a big tour bus which we were going to take to our hotel for the night. In the end, driving through Lima was such a cool experience for me. I loved getting a snippet of what life in Peru looked like while being in the Spanish speaking atmosphere and feeling immersed. After a long day of travel we got to our hotel at about 1 a.m. and we're headed to sleep for an early day tomorrow to catch our final flight to Cusco, Peru.
Sunday, November 24
From Anne Scott Smith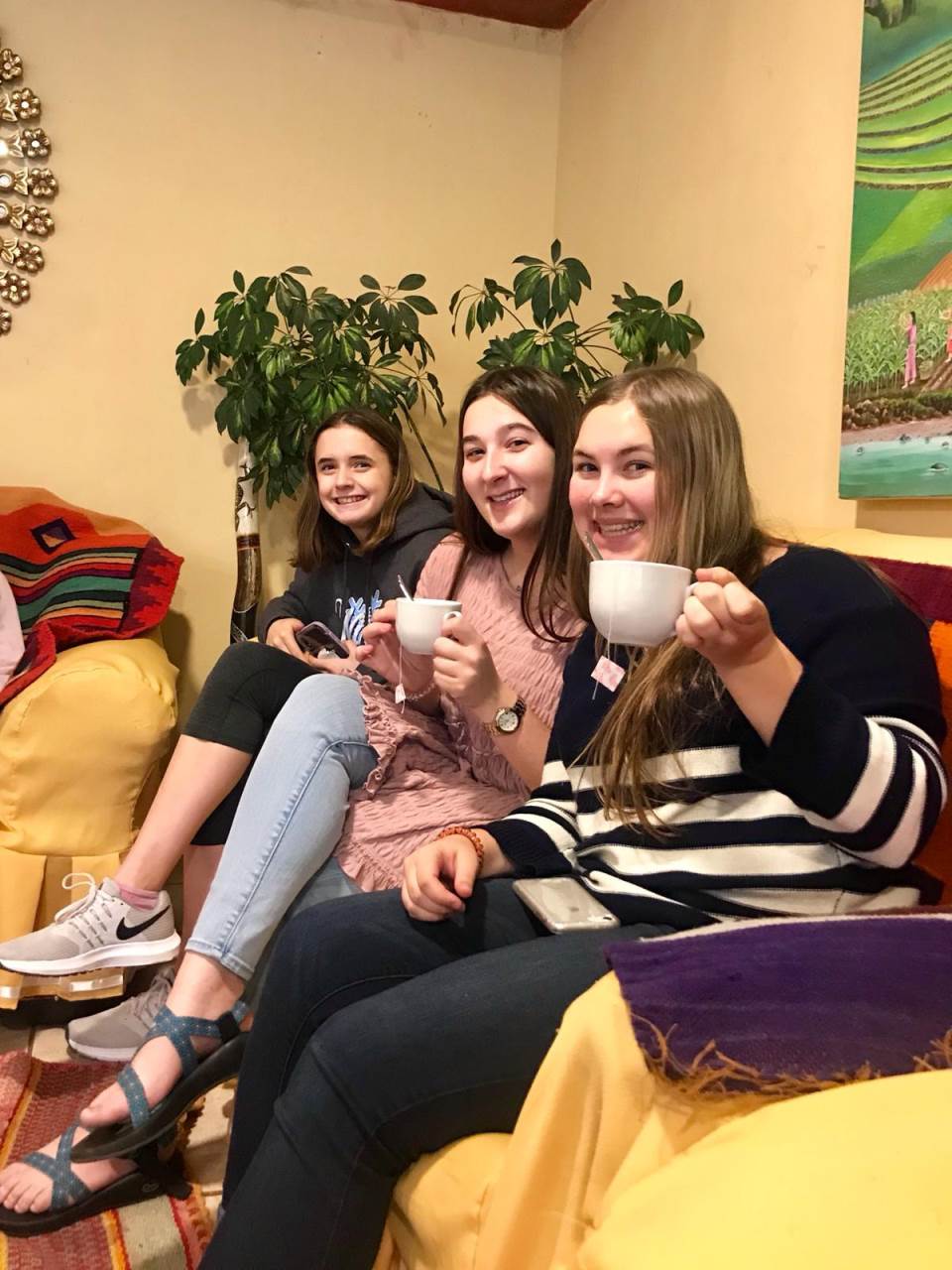 After only a few hours of sleep we were up and running Sunday morning! After having breakfast at the hotel we started our travel day to Cusco. We got on our flight and landed safely in Cusco. Once we landed we met up with Raul (the Rustic Pathways staff member that lives in Peru) and got on the bus to start traveling to Pisac.
We stopped for lunch at a vegan restaurant, Green Point Vegan Cafe. It was very different from what I have eaten before but it was very good. After my lunch of a vegetable and quinoa cake, we got back on the bus and headed to a lookout of the Sacred Valley. Along the way we saw some alpacas and other similar animals. At the lookout we took pictures and Raul taught us about the Sacred Valley and it's history.
After we learned about the Sacred Valley, it was the last time to get on the bus for the day and head to the hotel in Pisac. We arrived at the hotel, had a meeting about the rest of the day, several of us had tea using dried tea leaves from the area, and then we got some free time to just chill out and get ready for dinner. We all walked to dinner at a local restaurant where we got to eat some authentic Peruvian food. After dinner, we all walked back and had a meeting about what tomorrow has in store for us.