It begins with Fear Factor/Hunger Games as some of the most disgusting culinary concoctions are consumed amidst loud cheers and chants. After two days of wild races and brain benders, everything culminates the next night at Lip Sync with skilled choreography, LOUD music, and true house unity.
RUMPUS is upon us and our Upper School students are crazed with amazing house themes, long rehearsals, elaborate costumes and all of the excitement that comes with this annual tradition.
Curious about this year's house themes? Check out this quick video from reveal day in Morris Chapel!
#6houses1school
YES this is a competition. Our six houses are ALL IN with their themes and the unity in the houses between day and boarding students is absolutely what it is all about BUT good sportsmanship and overall school unity outweighs any of the competition between houses.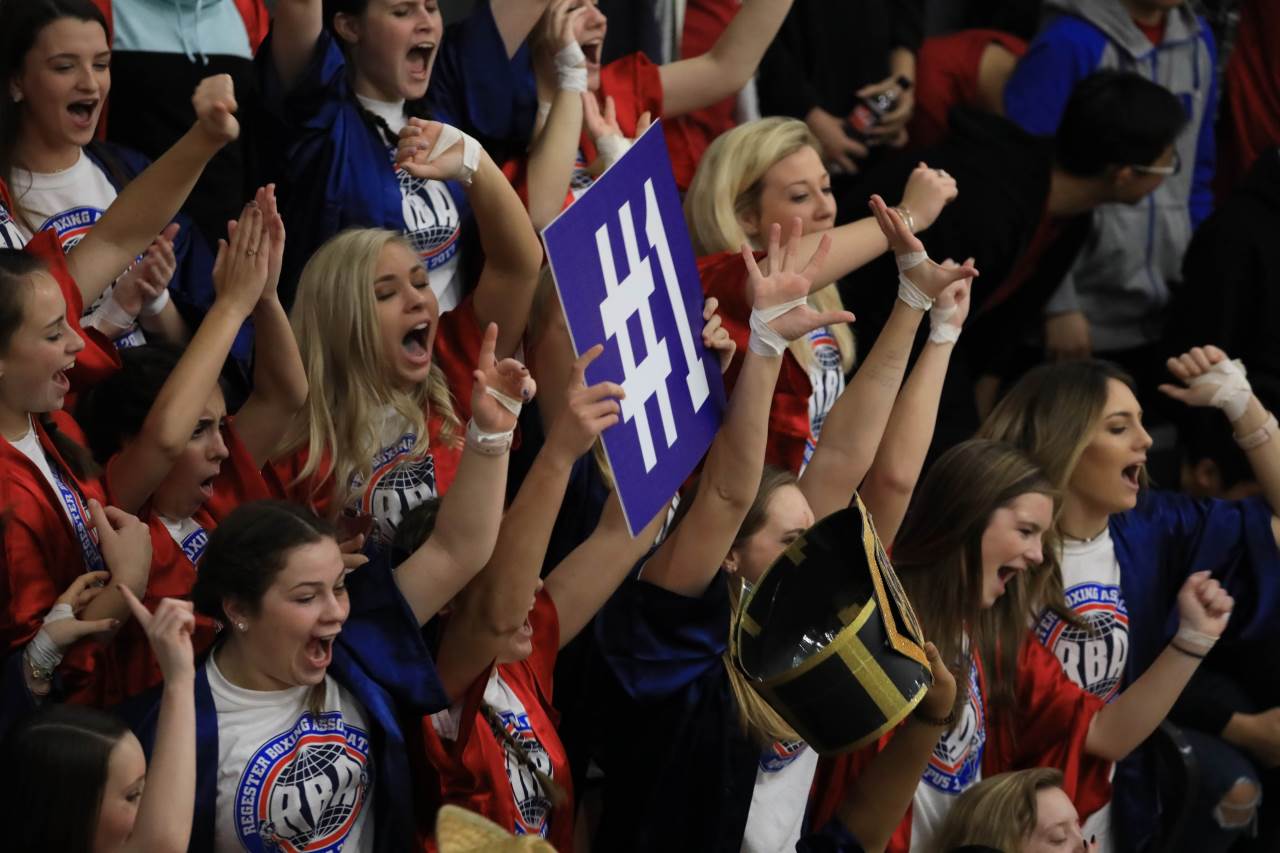 #RUMPUS2019 Schedule
Friday, Jan. 18
3:30 p.m. - Fear Factor / Hunger Games, Chapel Lawn (Johnson Field House if raining)
6 p.m. - Girls' Varsity Basketball vs. Gordon Lee, Van Es Arena
7:30 p.m. - Boys' Varsity Basketball vs. Gordon Lee, Van Es Arena
9:30 p.m. - Dodgeball, Van Es Arena
Saturday, Jan. 19
8:30 a.m. - RUMPUS Relay, Cove
10:15 a.m. - Escape Room, South Hall
12:30 p.m. - Trivia, Old Gym
2:30 p.m. - Gauntlet, Chris Hunter Stadium
8 p.m. - Lip Sync, Van Es Arena
Will you be a part of this year's RUMPUS? Use #RUMPUS2019 in your social media posts and share your favorite moments with us!